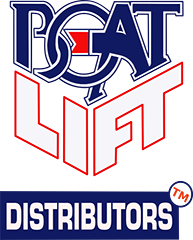 Shipping and Returns
A shipping quote must be obtained for every order to have an accurate shipping estimate. Some products may be shipped directly from other warehouses so even an order picked up at the BLD main warehouse may incur some shipping costs. Boat Lift Distributors (BLD) charges a a 20% restocking fee plus shipping on all returned orders. Used items can not be returned. All returned orders must be returned within 30 days of purchase and must have an authorization from BLD or the return will not be accepted. BLD has a 20% restocking fee on all canceled orders. Orders may only be canceled if they have not been shipped for all stock items. For any item that has been customized or modified in any way for a specific order, the order may only be canceled if the item has not yet been manufactured and the raw materials specific to that item have not yet been ordered. For any refused acceptance of a shipment, BLD will charge a return fee or a reshipment fee that varies based on the current shipping costs at the time. Returns are subject to the following conditions:
BLD is not required to accept any returns, especially if we no longer carry the product.
All returns must be unused items in a re-sellable condition.
All returned items must be stock items that have not been customized in any way.
All returned items must be retruned within 30 days and will incur a 20% restocking fee, no shipping costs are refunded.
All returned items will be inspected for condition upon receipt.
All returned items must be approved by BLD beforehand and the customer must write the return authorization number, if provided, on all of the packages.
Return authorizations expire after 14 days and a returned product after this time will not be accepted.
Customers are responsible for shipping and packaging costs and returning the items to BLD.
Customers are responsible for inspecting their entire shipments within 48 hours of receipt for any damages or incorrect items. Returns may not be possible after this time period has passed. Once installation of a product has begun, no shortages will be replaced so product must be checked before installation. Please contact Boat Lift Distributors for further details.