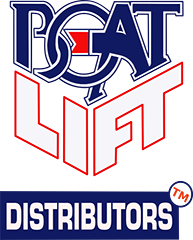 About Boat Lift Distributors
Boat Lift Distributors was established in 1974 out of a garage in Humble TX. In the early years the company serviced just a local market providing quality products to many customers. The business steadily grew over the years to service other waterways around the Houston area & along the Texas Gulf Coast. The company in the early 90's was sold & the business remained status quo with little growth. In 1999, Michael Fulweber purchased Boat Lift Distributors with a vision much bigger than local markets. Under the management of Mr. Fulweber the company has grown to a national benchmark for other lift companies & has even expanded into Mexico, Central America, S. America, Europe (where there is a stocking distributor & store front), Australia, New Zealand & certain parts of Asia.
Today Boat Lift Distributors is #1 in boat lifts around the world for contractors & the retail market. The company offers only the highest quality products, period. Logic, safety & superior construction is the pulse of Boat Lift Distributors. Being a distributor & manufacturer, BLD is your one stop shop for all of your mooring needs. Call & take the Boat Lift Distributors challenge, once you do you'll see that a solid American made power hoist will out shine in safety & longevity over anything made oversees & assembled in the U.S.
Boat Lift Distributors
Purchasing raw materials within the U.S, employing U.S. workers & support the U.S. economy, other hoist companies can't boast the same. Stop on by & see what over 35 years of experience can offer.