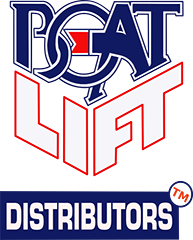 Summary
Payment is due at time of order.
No delivery time is guaranteed unless provided in writing.
Returned products subject to 20% restocking fee and must be unused in original packaging, and must be returned with permission and instructions from    Boat Lift Distributors.
Warranties are provided by the respective product manufacturer, which must be able to inspect a defective product before a part is replaced or repaired.
Products must be inspected within 48 hours of receipt for damages and shortages. Shortages are not replaced after installation has begun.
Pricing
All pricing must be obtained from Boat Lift Distributors (BLD) in writing. All prices are subject to change without notice. For larger orders, special pricing may be obtained upon request on a case-by-case basis.
Ordering and Payments
Payment is due at the time of order. Accepted payment methods are certified check and credit card. If payment is to be made with a company check, prior approval must be obtained from BLD management, and BLD may hold the check for a period of time until it clears, which may delay an order. Any other payment arrangements must be made with BLD management, and must be obtained in writing prior to ordering.
Rush Order Processing
When an order is placed with Rush Order Processing, we make our best effort to get the order shipped as quickly as possible, many times even the same day. It is an extra fee and does NOT include any guaranteed date of delivery. It is simply that we work to place this order as a priority for customer who may need a product quicker than normal. If a customer wishes to use a special 3-day, 2-day, or guaranteed shipping method, we automatically include the Rush Order Processing at only the cost of the shipping.
Customized Products
Some custom products may be ordered through Boat Lift Distributors. Customization usually costs extra, and sometimes extra costs may be incurred by only estimating custom products, particularly if additional engineering must be done for the product. Some customized products may not be covered by any warranty, and other conditions may apply. Once an order has been placed for a customized product and the customization process has begun, the sale is final and the product can not be returned, even if it has not yet been shipped. Contact Boat Lift Distributors for details.